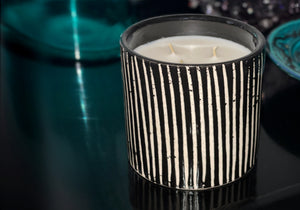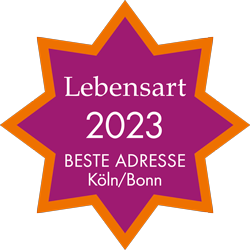 NEW: DESIGN·MAROC IN THE LIFESTYLE PORTAL
Lebensart is the lifestyle portal for the Cologne/Bonn region. For more than 20 years, Lebensart has embodied the lifestyle of the people of Cologne. Tolerance, love of life and always interested in the beautiful things in life, Lebensart offers news, inspiration, promotions and offers, tips and trends and presents suitable partners in the magazine and online. We are happy to be part of the community now. Visit us on our DESIGNMAROC profile .
Way of life lifestyle portal
STORIES
---
Bring home the splendor and magic of the Orient! Great worlds of color and shine, opulent patterns and mosaics, expansive forms and fascinating fragrances give us unlimited opportunities to bring...
Scents directly affect our mood, because they are routed through the nose directly into the brain or the nervous system, where they stimulate certain hormones. Without being able to influence...
DESIGN WITH MAGIC FROM MARRAKECH. Wandering through Sidi Ghanem, the "modern" part of the city where many artists and designers work, you can sense a mysterious, touching magic, a mix...
DESIGN WITH MAGIC
DESIGNMAROC.de is the online boutique for selected, handmade and decorative SCENTED CANDLES , attractive BAGS , PERFUMES and JEWELERY for self-confident women, with the MAGIC of MARRAKECH, ESSAOUIRA and MOROCCO. NATURAL SOAPS from THALIA, Marrakech are new. The great blanket DAFI made of 100% spun and hand-woven sheep's wool and the versatile shopper MONA are individually made for us.
DESIGN·MAROC tells the stories of the people who, in the tradition of Moroccan craftsmanship and inspired by a rich European-Oriental culture, manufacture extraordinary products with a lot of LOVE for detail in a fresh MARRAKESH STYLE .
Hand-poured and decoratively designed oriental SCENTED CANDLES , relaxing, stimulating and seductive ROOM FRAGRANCES for a personal ambience, selected PERFUMES , extraordinary, handmade BAGS and fashionable JEWELRY are the current basis of the DESIGN·MAROC Collection . There are also living accessories, natural cosmetic products and other discoveries to come.
With the collection and exciting stories, DESIGNMAROC.de stands for a modern lifestyle, inspired by MYSTICISM and MAGIC, a fusion of craftsmanship and contemporary design, of beautiful shapes and powerful colours. Confident, elegant, convincing.
Discover the world of designmaroc.de and let yourself be inspired!
DON'T MISS ANY STORY!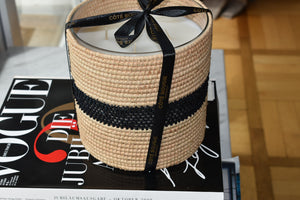 DESIGNMAROC.de – HANDCRAFTED DESIGNER LIVING AND FASHION ACCESSORIES
Designmaroc.de is the online boutique for handmade
Designer living and fashion accessories in the areas of scented candles, room fragrances, perfume, jewellery, bags, blankets and other products from Morocco.
Our selection includes products from selected design studios in Marrakech, such as Côté Bougie, Hamimi, and Thalia Cosmetics, which are manufactured in tried-and-tested workshops, currently mainly in the Marrakech and Essaouira, Morocco areas.
The products are carefully made from natural and recycled materials in the tradition of Moroccan craftsmanship, partly in family businesses and women's cooperatives. Selected products are developed and produced exclusively for DESIGN·MAROC.
Designmaroc.de was founded in 2020, inspired by
private travel, discoveries, encounters and the love of beautiful design. For us as well as for our community we are always looking for new creative designers and attractive products with history and mystical, oriental flair as well as the specific, fresh Marrakech design, My Marrakech Style or Boho Style.
The Designmaroc.de online shop is constantly being revised and expanded. Our goal is to offer you your individual desired products in an inspiring environment. With the appropriate lead time, we also offer a BtoB service for events and events or individualized customer gifts.
Ask us, we are happy to provide offers and timings, optionally we also create individual concepts.
Designmaroc.de is a registered trademark of Ulla Weyers.
SERVICE AND SECURITY
_Delivery from stock within 5 working days.
_Free returns within 2 weeks
_Secure payment & data protection
_SSL encryption and
_Protection of personal data
Further information